What if you could restore and preserve your body? At Balance Health + Wellness, we believe that you can. Lindsay Carmody, an Advanced Prescribing Nurse Practitioner and Dr. James Joseph, a Board Certified Regenerative Physician knew there had to be an alternative way to treat degenerative joints without the inherent risks and failure rates associated with surgery.
Regenerative medicine is changing the way we think about medicine. Medicine has mostly been focused on using drugs to mask the pain. Stem Cell therapy has changed the paradigm away from thinking about masking pain to fundamentally changing the environment in your joint. Stem cell therapy is directed towards creating a healthy environment in the joint while stimulating your body to help in the regenerative process.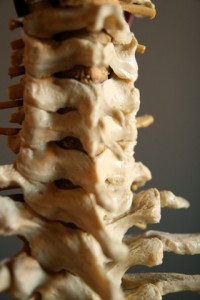 Common conditions treated include:
• Orthopedics
• Treatment of Arthritis
• Osteoarthritis
• Meniscus Tears
• ACL Tears
• Fracture Repair
• Back Pain
• Disc Degeneration
• Neck, Arm, Wrist, Hand, Finger, Foot & Ankle Pain
• UCL Tears
• Tennis Elbow
Stem cell therapy is a simple, non-surgical treatment. An injection is made into the affected joint and there is no down-time and no lengthy recovery. You will continue your normal lifestyle while the cells create an optimal environment in your joints to enable your body to repair itself. It only takes about 10 to 12 weeks for you to experience maximum results. At that time, you can increase your activity level to match how your body is feeling. And the regenerative process can even continue beyond that point.
For further information, please go to Illinois Stem Cell Clinic